Thus: An Experimental Essay Feature Film A Project of Documentaries
'Thus' is an experimental long-form visual poem about a solo female traveler reflecting on the principles of human existence through a woman's lens.
Thus Teaser
About This Film
'Thus' is a feature length visual poem on memory, time, and place. The story of choosing to overcome fears and defying expectations to achieve personal acceptance. A young woman on a journey of self-exploration, documents her solo travels throughout Iceland and Africa, as an existential examination of a woman's place in today's society. An intimate glance at human life expressed as vignettes of a woman's memory as she ruminates on lessons learned from a specific but never defined 'You'.
The goal of the film is to inspire people to go beyond fear and love who they've become.
'Thus' is the final installment in an experimental essay film trilogy (known as The Sentence series) that employs tales of love, loss, regret, identity, and acceptance to complete a universally relatable cinematic journey through our modern world through an African-American female lens. I, Aimee Jennings, act as both narrator and visual guide, inspired by Chris Marker's groundbreaking work "Sans Soleil". I assume the position of Marker's narrator, now on her own travels, retelling her story to yet another potential traveler. The last line spoken in Marker's film is, "Will there be a last letter?" In 'Thus', I answer that questions, "Yes, and it will be from me". In addition to Marker, 'The Sentence Series' main themes are also influenced by Dante Alighieri's 'The Divine Comedy'. Starting with 'So' or 'The Inferno', into 'And' or 'Purgatory'. Now, 'Thus' or 'Paradise'.
At its core 'Thus' is a film about choices. Ten years ago I made the choice to travel to Australia alone and create an intimate and inspiring film about that decision. We are born into a life that is mostly chosen for us. So many decisions have already been made; our sex, race, family and social position. We certainly don't choose how or when we die. After the beginning and before the end of our lives there are so many decisions that it seems we cannot make or have control over.
In 'Thus', the consequences of those choices are expressed in tales from my life. This visual memoir manipulates the past, present, and future to form a new version of reality based on the images and sounds presented to the viewer. The two disparate locations of Iceland and Africa act as a visual representation of the human condition of cognitive dissonance. These two extreme poles of survival illustrate the perception of memory as it is distorted by repetition, location, and bias.
Ultimately, the point is to present a film that expands the definition of documentary filmmaking. Blend the lines between essay, documentary, and travelogue. Between fiction and fact thus the nature of film.
I am thrilled to be working with From the Heart Productions to complete 'Thus'. I am slated to shoot in East Africa in late May through July. I will work my way from Egypt to Cape Town, volunteering with various organizations such as Africa Impact, IVHQ, and Gorilla Highlands, to make my time in Africa as beneficial as possible. I am also working with Forbes magazine to write an article about my filmmaking process and my solo travels through Africa.

The Sentence Series Excerpts & Accolades
So (2007)

* Tribeca Film Festival (2007) in the Discoveries section - WORLD PREMIERE
* Bare Bones International Independent Film & Music Festival (Muskogee, Oklahoma
* The Globians International Film Festival (Berlin, Germany)
* Cannes Short Film Corner (Cannes, France)
* Raindance International Film Festival (London, England)
* HollyShorts Film Festival 2008 (Los Angeles, California) - Winner Audience Choice Award
* Philadelphia Documentary and Fiction Film Festival (Philadelphia, Pennsylvania) - Winner Best Actress Performance 2009.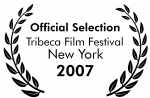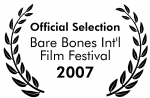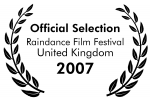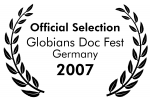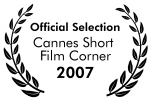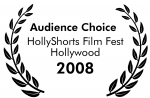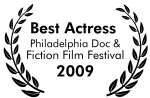 And (2011)
* The Globians International Film Festival (Berlin, Germany) (2011)
* Downtown Los Angeles Film Festival (2012)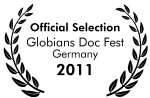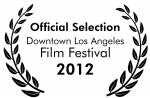 Where Will The Funds Go?
All the money raised here will go to travel and equipment expenses for the African part of production.
*Airfare to and throughout East and South Africa
*Accommodations in Africa
*Volunteering Fees
*Film Equipment and accessories

*Media storage
*16mm film purchase and development.
About The Filmmaker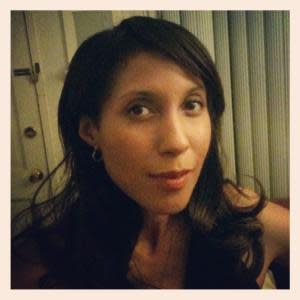 Writer/Director Aimee Jennings has been creating notable films since her time at the University of Maryland Baltimore County. While pursuing a bachelors degree in Visual and Performing Arts – Film and Video she created several personal short films with a decidedly hyper-realistic style. Don't Push So Hard, her first short film was a haunting and yet innocent statement about domestic violence. Over the next few years she began to plant the witty seeds of comedy that would define her film making style. Her undergraduate thesis film, These Women, a generational story about finding your place in life told through four women in an African-American family, screened at several women's and artists groups throughout Baltimore and Washington, DC.
Jennings then attended the California Institute of the Arts where she would delve deeper into herself as an artist and write, direct, and edit a short film, entitled 2nd Grade, that would win a spot in the tremendously prestigious Ann Arbor Film Festival (2002). She completed her graduate studies with a complex, witty, and humorously tragic look at life and love in LA called Fragments of Existence. That film has been to several film festivals around the country including the Bare Bones International Film Festival (2003) in Texas, Sidewalk Moving Pictures Festival (2003) in Nashville, the New York International Independent Film Festival (2003), and even garnered the Best Student Film award in the Cinevue International Film Competition (2002). Also, "Fragments of Existence" was acknowledged with a Goldie Film Award in 2002.
In March 2006 Jennings chronicled her journey through Australia with digital stills, 16mm film and digital video. The result was So, an experimental travel documentary inspired by Chris Markers' Sans Soleil. The film had its world premiere at the Tribeca Film Festival in 2007. In 2010, Jennings took another journey to a foreign land to create the second installment in her experimental travel essay series, entitled, And. Now, Jennings will travel to Iceland and Africa to produce her first feature length film and complete her cinematic vision with Thus.